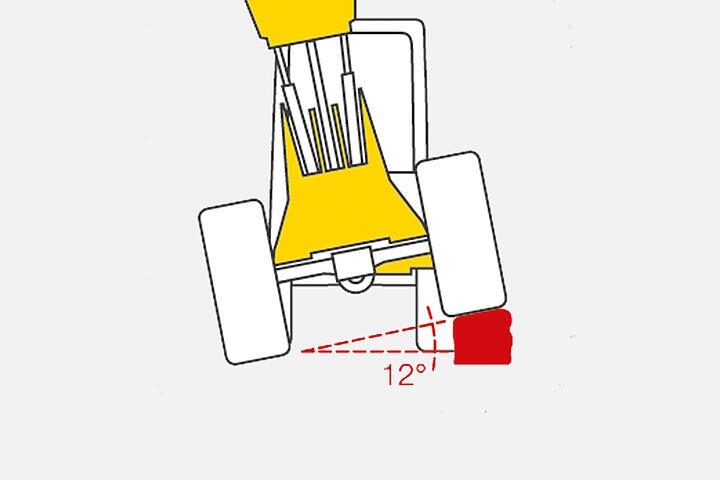 Maximum traction thanks to articulated pendulum joint
Because of the articulated pendulum joint with 12° oscillating angle, all four wheels retain excellent traction, even on uneven ground conditions and the operator maintains optimal control. This increases the productivity of the entire machine system.
The large articulation and pendulum angle ensures high traction on the ground, making the machine easy to maneuver. As a result, there is no collision between the front and rear sections of the machine in confined conditions.
And because the front and rear carriages can oscillate independently of each other, the operator can sensitively react to any unevenness. This increases operator comfort and enables fatigue-free work over longer periods.