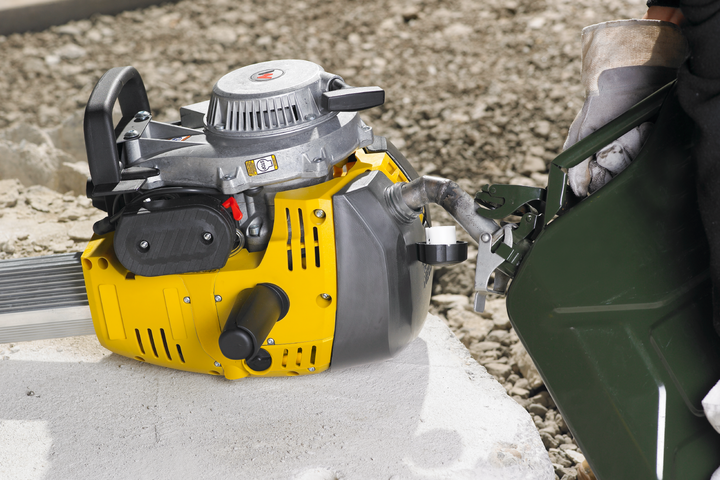 Large fuel tank with large filter
The 1.8 liter fuel tank makes long working intervals possible without refueling. This saves time refueling and allows efficient work.
The machine can be refueled horizontally or standing up by just one person.
The large fuel filter ensures long maintenance intervals and a long engine service life.