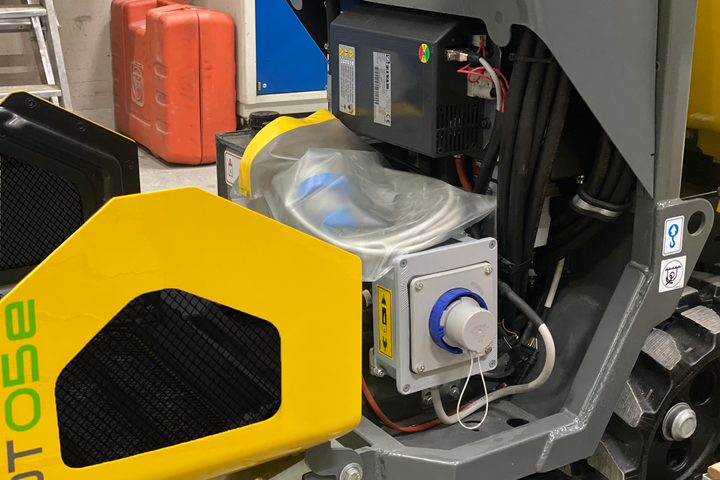 Battery charger on the machine
With the charging cable carried on the machine, it can be charged anywhere and is usable independent of location.
It can even remain overnight at the construction site and is immediately ready for use on the next day.
The battery charger is incorporated and always available when needed.